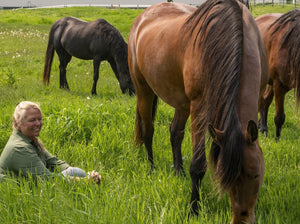 Using the Eagala Model to Grow and Manage Our Business
Join us as we learn ways to use the Eagala Model to help us navigate the ups and downs of starting, maintaining, and growing an Eagala business. We will hear from Acres for Life leadership team as they focus on three key objectives:
1. Finding your footing/foundation and leading from this
2. Looking at opposites when or if feeling stuck in the growing process of your business. How the thought process and team approach can bring our 'S into awareness. Is there a pattern?
3. Ways we shifted in order to fall more in line with our foundation
Time: 1 hour
Cost: $15
Eagala CEU hours: 1