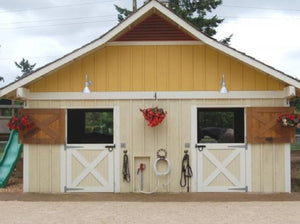 Eagala Program Sustainability
Join us for this special pre-conference covering horse welfare, eco-sensitive facility design, and innovative and efficient facility management by Alayne Blickle.
Alayne Blickle, a life-long equestrian, educator, and photojournalist, is the creator/director of Horses for Clean Water, an award-winning, internationally acclaimed environmental education program that pioneered environmentally sensitive care for horses and land. Known for her enthusiastic, fun, and down-to-earth approach, Alayne has worked with horse and livestock owners for over 25 years teaching and traveling throughout North America and abroad. She is a regular contributing writer and photographer for The Horse, TheHorse.com, and Northwest Horse Source. Learn more at www.horsesforcleanwater.com.
Equine welfare and well-being are at the top of the list for most of us horse owners. Join us in this class to learn what's best for horses as well as what's eco-sensitive. We will cover site design, fencing and footing options, feeders, drainage ideas--including track paddocks, slow feeder, and small-scale trail courses which act as rain gardens. Enrichment opportunities for the horse--ways to make our horse's surroundings less static and more stimulating--will be at the heart of this presentation.
Cost: $30 USD
Time: 2 hours
Eagala CEU hours: 2