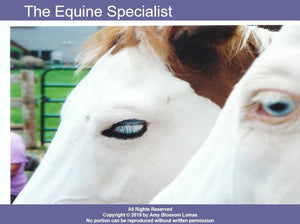 Equine Specialist: Roles, Boundaries, and Ethical Considerations
Eagala trainers and Equine Specialist Professionals, Amy Blossom Lomas (Illinois) and Randy Mandrell (Texas), discuss the foundations of being an effective ES Professional in the Eagala Model.   Topics include qualifications, roles, responsibilities, horses and ethics.  Discussion of frequently asked questions and opportunities for participants to submit their own questions will be included. This interactive webinar is the first of several equine specialist focused webinars planned for 2019.
Learning Objectives:
1. Discuss the skills and qualifications necessary in the role of the Equine Specialist Professional
2. Consider the important role of the horse(s) in Eagala Model services
3. Build a basic knowledge of ethical considerations of an ES working with people and horses in he Eagala Model
4. Introduce important business considerations for facilities, horses, insurance, team, etc.
5. Learn about the 3 s's...safety, self-awareness, and self-care
6. Introduce potential topics for future discussion
Cost: $15 USD
Time: 1 hour
Eagala CEU hours: 1