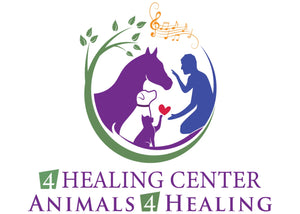 Equine Specialist for Mental Health Clinic
Part-time position requiring extensive knowledge of handling/grooming/health/safety procedures and strong organization skills.
If you want to change your life, change someone else's first.
We are looking for passionate, caring, and hardworking individuals who feel a calling to help 4 Healing Center & Animals 4 Healing transform the lives of individuals who have experienced trauma. At our healing centers, you will find opportunities for personal and professional career development, a great benefits package, and the fulfillment of knowing the impact that your efforts will have on the lives of youth.
Our healing center is looking for an Equine Specialist to work at our barn located in North Salt Lake! The Equine Specialist position assists the equine therapeutic program by performing animal care duties (feeding, cleaning stables, maintaining the health of animals, etc.) as well as assisting with therapy sessions (on ground as well as therapeutic horseback riding).
Essential Job Functions for Equine Specialist:
Daily feeding, watering, supplements, and turnout of horses
Assisting with farrier and veterinary visits, as needed
Monitoring feed, bedding, and supplement supplies
Performs animal care duties by being responsible for the health and fitness of horses
Maintaining the barn, grounds, paddocks, arena, and stalls by cleaning up manure, sweeping and keeping barns clean and organized; maintaining tack and equipment in good working order
Maintains a safe and clean working environment by complying with procedures, rules, and regulations of the facility
Supports the therapy team by assisting in the development of treatment activities and objectives
Other duties as assigned by leadership
A Certification as an Equine Specialist with EAGALA, Path Intl, HERD, Arch, Natural Lifemanship, or any other national program is required.
Experience/Skills for Equine Specialist:
Equine Training and Handling Experience
Ability to handle physically demanding job requirements
Ability to handle year-long outdoor conditions
Excellent verbal communication skills
Organizational skills
Ability to multi-task
Benefit Overview:
Competitive Pay
Medical, Dental & Vision Insurance
Competitive 401k plan
Flexible Schedule
11 paid Holidays
PTO, VTO, Wellness Day, & Floating Holiday
Please contact Catie Spuhl at admin@animals4healing.org if interested.